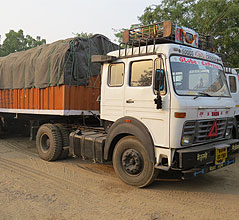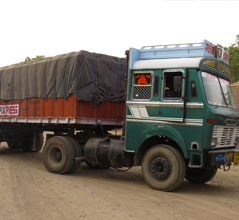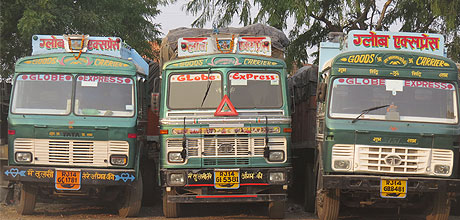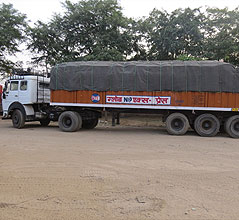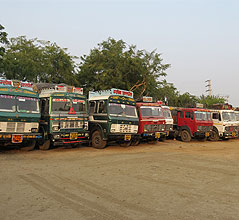 About Us
Our Services
We introduce ourselves as the leading and reputed transporters of North India, in the name of Globe Express Transport Company, having our Head office at Jaipur And Branch Office at Abu-road , Hasangarh (Haryana), Sikandrabad (U.P.), Gandhidham (Gujarat) and many parts of North India . Goods transport in India is more specialized than ever before. With technology changing the way we all do business, Globe Express too has introduced new concepts and products for facing new challenges and new demands, meeting the expectations of our customers. With the economy opening up, and foreign companies doing more business in India, Globe Express has geared up to meet new challenges.




Daily National Services
Delhi (DL)
Haryana (HR)
Gurgoan (HR)
Faridabad (HR)
Ghaziabad (UP)
Noida (UP)
Sikandrabad (UP)
Meerut (UP)
Hasangarh (HR)
Rewari (HR)
Anjar (GJ)
Mandvi Port (GJ)
Rohtak (HR)
Bahadurgarh (HR)
Sonipat (HR)
Panipat (HR)
Punjab (PB)
Bhuj (GJ)
Khanna (PB)
Ambala (HR)
Rajpura (PB)
Majra (PB)
Gujarat (GJ)
Morvi Port (GJ)
Kandla Port (GJ)
Mundra Port (GJ)
Navlakhi Port (GJ)
Jaipur (RJ)
Daily Rajasthan Services
Raipur
Sheoganj
Ahore
Sojat
Sirohi
Jalore
Pali
Revdar
Bhinmal
Marwar Jn.
Swaroop Gannj
Raniwara
Rani
Abu Road
Sanchore
Falna
Mount Abu
Jaswantpura
Sumerpur
Takhatgarh